Haida är ett varumärke från Kina som specialiserar sig på kamerafilter av hög kvalitet. Företaget grundades 2007 och fokuserar främst på att ta fram och utveckla olika typer av optiska filter, professionella fotografiska filter, filmfilter och andra typer av produkter där kärnan kännetecknas av hög standard i såväl tillverkningsprocess som slutprodukt. Haida har ett distributionsnätverk som sträcker sig till mer än 40 länder runtom i världen, särskilt på Europeiska och Amerikanska marknaden. Haidas produkter är djupt hyllade och älskade av professionella fotografer, fotoentusiaster och professionella fototidningar samtidigt som företaget ständigt tillhandahåller innovativa produkter och tjänster till fotografer runt om i världen. Namnet "Haida" kan översättas till engelska och betyder då "All rivers run into the sea, all rivers flow to one".

Sedan starten 2007 så jobbar Haida frekvent med att uppdatera och förbättra sina produkter. År 2010 introducerade Haida exempelvis sin nya (första generation) PROII-serie med multicoating vilket reducerade inre reflektioner. En serie som fortfarande är populär och en av Haidas mest klassiska produkter. 2012 släppte Haida sin andra generation av PROII-serie som nu även var vatten- och oljeavvisande. Utvecklingen fortsatte och Haidas ND-filter blev år 2016 jämförda i flera välkända fotomagasin (ex. UK Photography magazine, Digital SLR Photography, Germany famous Photography magazine Canon Foto's) där de även tog förstaplatsen bland alla jämförda fotografiska filter.

Haida erbjuder ett stort sortiment av kamerafilter. Det mest populära är ND-filter (Neutral Density filter) som finns i olika former och styrkor, både justerbar styrka och med en fast styrka. UV-filter är ett annat omtyckt filter som skyddar den yttersta linsen samt tar bort den Ultravioletta strålningen. Ytterligare ett populärt filter från Haida är Polariseringsfilter (POL-filter) som tar bort reflektioner på exempelvis vatten eller glas. Ett av de senaste filtren på marknaden som Haida skapat är ett hybridfilter som består av både ND-filter och Mist Black filter.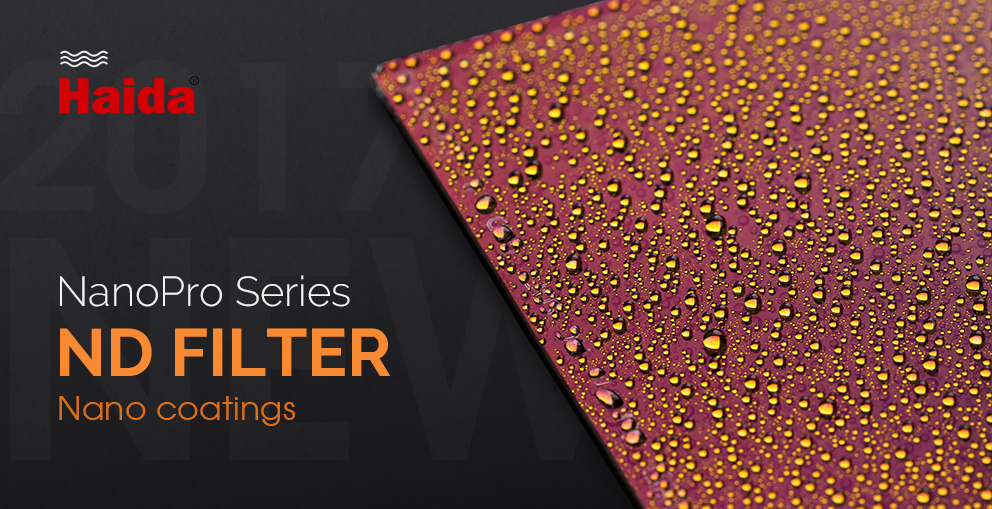 Notice
: Undefined offset: 2555 in
/data/nfsfs02/tvspel07/htdocs/templates/responsive-theme-pro-kamda-km016/snippets/main-manufacturer.php
on line
99
Warning
: in_array() expects parameter 2 to be array, null given in
/data/nfsfs02/tvspel07/htdocs/templates/responsive-theme-pro-kamda-km016/snippets/main-manufacturer.php
on line
99
Notice
: Undefined offset: 2555 in
/data/nfsfs02/tvspel07/htdocs/templates/responsive-theme-pro-kamda-km016/snippets/main-manufacturer.php
on line
99
Warning
: in_array() expects parameter 2 to be array, null given in
/data/nfsfs02/tvspel07/htdocs/templates/responsive-theme-pro-kamda-km016/snippets/main-manufacturer.php
on line
99
Notice
: Undefined offset: 2555 in
/data/nfsfs02/tvspel07/htdocs/templates/responsive-theme-pro-kamda-km016/snippets/main-manufacturer.php
on line
99
Warning
: in_array() expects parameter 2 to be array, null given in
/data/nfsfs02/tvspel07/htdocs/templates/responsive-theme-pro-kamda-km016/snippets/main-manufacturer.php
on line
99
Notice
: Undefined offset: 2555 in
/data/nfsfs02/tvspel07/htdocs/templates/responsive-theme-pro-kamda-km016/snippets/main-manufacturer.php
on line
99
Warning
: in_array() expects parameter 2 to be array, null given in
/data/nfsfs02/tvspel07/htdocs/templates/responsive-theme-pro-kamda-km016/snippets/main-manufacturer.php
on line
99
Notice
: Undefined offset: 2555 in
/data/nfsfs02/tvspel07/htdocs/templates/responsive-theme-pro-kamda-km016/snippets/main-manufacturer.php
on line
99
Warning
: in_array() expects parameter 2 to be array, null given in
/data/nfsfs02/tvspel07/htdocs/templates/responsive-theme-pro-kamda-km016/snippets/main-manufacturer.php
on line
99
Notice
: Undefined offset: 2555 in
/data/nfsfs02/tvspel07/htdocs/templates/responsive-theme-pro-kamda-km016/snippets/main-manufacturer.php
on line
99
Warning
: in_array() expects parameter 2 to be array, null given in
/data/nfsfs02/tvspel07/htdocs/templates/responsive-theme-pro-kamda-km016/snippets/main-manufacturer.php
on line
99
Notice
: Undefined offset: 2555 in
/data/nfsfs02/tvspel07/htdocs/templates/responsive-theme-pro-kamda-km016/snippets/main-manufacturer.php
on line
99
Warning
: in_array() expects parameter 2 to be array, null given in
/data/nfsfs02/tvspel07/htdocs/templates/responsive-theme-pro-kamda-km016/snippets/main-manufacturer.php
on line
99
Notice
: Undefined offset: 2555 in
/data/nfsfs02/tvspel07/htdocs/templates/responsive-theme-pro-kamda-km016/snippets/main-manufacturer.php
on line
99
Warning
: in_array() expects parameter 2 to be array, null given in
/data/nfsfs02/tvspel07/htdocs/templates/responsive-theme-pro-kamda-km016/snippets/main-manufacturer.php
on line
99
Notice
: Undefined offset: 2555 in
/data/nfsfs02/tvspel07/htdocs/templates/responsive-theme-pro-kamda-km016/snippets/main-manufacturer.php
on line
99
Warning
: in_array() expects parameter 2 to be array, null given in
/data/nfsfs02/tvspel07/htdocs/templates/responsive-theme-pro-kamda-km016/snippets/main-manufacturer.php
on line
99
Notice
: Undefined offset: 2555 in
/data/nfsfs02/tvspel07/htdocs/templates/responsive-theme-pro-kamda-km016/snippets/main-manufacturer.php
on line
99
Warning
: in_array() expects parameter 2 to be array, null given in
/data/nfsfs02/tvspel07/htdocs/templates/responsive-theme-pro-kamda-km016/snippets/main-manufacturer.php
on line
99
Notice
: Undefined offset: 2555 in
/data/nfsfs02/tvspel07/htdocs/templates/responsive-theme-pro-kamda-km016/snippets/main-manufacturer.php
on line
99
Warning
: in_array() expects parameter 2 to be array, null given in
/data/nfsfs02/tvspel07/htdocs/templates/responsive-theme-pro-kamda-km016/snippets/main-manufacturer.php
on line
99
Notice
: Undefined offset: 2555 in
/data/nfsfs02/tvspel07/htdocs/templates/responsive-theme-pro-kamda-km016/snippets/main-manufacturer.php
on line
99
Warning
: in_array() expects parameter 2 to be array, null given in
/data/nfsfs02/tvspel07/htdocs/templates/responsive-theme-pro-kamda-km016/snippets/main-manufacturer.php
on line
99
Notice
: Undefined offset: 2555 in
/data/nfsfs02/tvspel07/htdocs/templates/responsive-theme-pro-kamda-km016/snippets/main-manufacturer.php
on line
99
Warning
: in_array() expects parameter 2 to be array, null given in
/data/nfsfs02/tvspel07/htdocs/templates/responsive-theme-pro-kamda-km016/snippets/main-manufacturer.php
on line
99
Notice
: Undefined offset: 2555 in
/data/nfsfs02/tvspel07/htdocs/templates/responsive-theme-pro-kamda-km016/snippets/main-manufacturer.php
on line
99
Warning
: in_array() expects parameter 2 to be array, null given in
/data/nfsfs02/tvspel07/htdocs/templates/responsive-theme-pro-kamda-km016/snippets/main-manufacturer.php
on line
99
Notice
: Undefined offset: 2555 in
/data/nfsfs02/tvspel07/htdocs/templates/responsive-theme-pro-kamda-km016/snippets/main-manufacturer.php
on line
99
Warning
: in_array() expects parameter 2 to be array, null given in
/data/nfsfs02/tvspel07/htdocs/templates/responsive-theme-pro-kamda-km016/snippets/main-manufacturer.php
on line
99
Notice
: Undefined offset: 2555 in
/data/nfsfs02/tvspel07/htdocs/templates/responsive-theme-pro-kamda-km016/snippets/main-manufacturer.php
on line
99
Warning
: in_array() expects parameter 2 to be array, null given in
/data/nfsfs02/tvspel07/htdocs/templates/responsive-theme-pro-kamda-km016/snippets/main-manufacturer.php
on line
99
Notice
: Undefined offset: 2555 in
/data/nfsfs02/tvspel07/htdocs/templates/responsive-theme-pro-kamda-km016/snippets/main-manufacturer.php
on line
99
Warning
: in_array() expects parameter 2 to be array, null given in
/data/nfsfs02/tvspel07/htdocs/templates/responsive-theme-pro-kamda-km016/snippets/main-manufacturer.php
on line
99
Notice
: Undefined offset: 2555 in
/data/nfsfs02/tvspel07/htdocs/templates/responsive-theme-pro-kamda-km016/snippets/main-manufacturer.php
on line
99
Warning
: in_array() expects parameter 2 to be array, null given in
/data/nfsfs02/tvspel07/htdocs/templates/responsive-theme-pro-kamda-km016/snippets/main-manufacturer.php
on line
99
Notice
: Undefined offset: 2555 in
/data/nfsfs02/tvspel07/htdocs/templates/responsive-theme-pro-kamda-km016/snippets/main-manufacturer.php
on line
99
Warning
: in_array() expects parameter 2 to be array, null given in
/data/nfsfs02/tvspel07/htdocs/templates/responsive-theme-pro-kamda-km016/snippets/main-manufacturer.php
on line
99
Notice
: Undefined offset: 2555 in
/data/nfsfs02/tvspel07/htdocs/templates/responsive-theme-pro-kamda-km016/snippets/main-manufacturer.php
on line
99
Warning
: in_array() expects parameter 2 to be array, null given in
/data/nfsfs02/tvspel07/htdocs/templates/responsive-theme-pro-kamda-km016/snippets/main-manufacturer.php
on line
99
Notice
: Undefined offset: 2555 in
/data/nfsfs02/tvspel07/htdocs/templates/responsive-theme-pro-kamda-km016/snippets/main-manufacturer.php
on line
99
Warning
: in_array() expects parameter 2 to be array, null given in
/data/nfsfs02/tvspel07/htdocs/templates/responsive-theme-pro-kamda-km016/snippets/main-manufacturer.php
on line
99
Notice
: Undefined offset: 2555 in
/data/nfsfs02/tvspel07/htdocs/templates/responsive-theme-pro-kamda-km016/snippets/main-manufacturer.php
on line
99
Warning
: in_array() expects parameter 2 to be array, null given in
/data/nfsfs02/tvspel07/htdocs/templates/responsive-theme-pro-kamda-km016/snippets/main-manufacturer.php
on line
99
Notice
: Undefined offset: 2555 in
/data/nfsfs02/tvspel07/htdocs/templates/responsive-theme-pro-kamda-km016/snippets/main-manufacturer.php
on line
99
Warning
: in_array() expects parameter 2 to be array, null given in
/data/nfsfs02/tvspel07/htdocs/templates/responsive-theme-pro-kamda-km016/snippets/main-manufacturer.php
on line
99
Notice
: Undefined offset: 2555 in
/data/nfsfs02/tvspel07/htdocs/templates/responsive-theme-pro-kamda-km016/snippets/main-manufacturer.php
on line
99
Warning
: in_array() expects parameter 2 to be array, null given in
/data/nfsfs02/tvspel07/htdocs/templates/responsive-theme-pro-kamda-km016/snippets/main-manufacturer.php
on line
99
Notice
: Undefined offset: 2555 in
/data/nfsfs02/tvspel07/htdocs/templates/responsive-theme-pro-kamda-km016/snippets/main-manufacturer.php
on line
99
Warning
: in_array() expects parameter 2 to be array, null given in
/data/nfsfs02/tvspel07/htdocs/templates/responsive-theme-pro-kamda-km016/snippets/main-manufacturer.php
on line
99
Notice
: Undefined offset: 2555 in
/data/nfsfs02/tvspel07/htdocs/templates/responsive-theme-pro-kamda-km016/snippets/main-manufacturer.php
on line
99
Warning
: in_array() expects parameter 2 to be array, null given in
/data/nfsfs02/tvspel07/htdocs/templates/responsive-theme-pro-kamda-km016/snippets/main-manufacturer.php
on line
99
Notice
: Undefined offset: 2555 in
/data/nfsfs02/tvspel07/htdocs/templates/responsive-theme-pro-kamda-km016/snippets/main-manufacturer.php
on line
99
Warning
: in_array() expects parameter 2 to be array, null given in
/data/nfsfs02/tvspel07/htdocs/templates/responsive-theme-pro-kamda-km016/snippets/main-manufacturer.php
on line
99
Notice
: Undefined offset: 2555 in
/data/nfsfs02/tvspel07/htdocs/templates/responsive-theme-pro-kamda-km016/snippets/main-manufacturer.php
on line
99
Warning
: in_array() expects parameter 2 to be array, null given in
/data/nfsfs02/tvspel07/htdocs/templates/responsive-theme-pro-kamda-km016/snippets/main-manufacturer.php
on line
99
Notice
: Undefined offset: 2555 in
/data/nfsfs02/tvspel07/htdocs/templates/responsive-theme-pro-kamda-km016/snippets/main-manufacturer.php
on line
99
Warning
: in_array() expects parameter 2 to be array, null given in
/data/nfsfs02/tvspel07/htdocs/templates/responsive-theme-pro-kamda-km016/snippets/main-manufacturer.php
on line
99
Notice
: Undefined offset: 2555 in
/data/nfsfs02/tvspel07/htdocs/templates/responsive-theme-pro-kamda-km016/snippets/main-manufacturer.php
on line
99
Warning
: in_array() expects parameter 2 to be array, null given in
/data/nfsfs02/tvspel07/htdocs/templates/responsive-theme-pro-kamda-km016/snippets/main-manufacturer.php
on line
99
Notice
: Undefined offset: 2555 in
/data/nfsfs02/tvspel07/htdocs/templates/responsive-theme-pro-kamda-km016/snippets/main-manufacturer.php
on line
99
Warning
: in_array() expects parameter 2 to be array, null given in
/data/nfsfs02/tvspel07/htdocs/templates/responsive-theme-pro-kamda-km016/snippets/main-manufacturer.php
on line
99
Notice
: Undefined offset: 2555 in
/data/nfsfs02/tvspel07/htdocs/templates/responsive-theme-pro-kamda-km016/snippets/main-manufacturer.php
on line
99
Warning
: in_array() expects parameter 2 to be array, null given in
/data/nfsfs02/tvspel07/htdocs/templates/responsive-theme-pro-kamda-km016/snippets/main-manufacturer.php
on line
99
Notice
: Undefined offset: 2555 in
/data/nfsfs02/tvspel07/htdocs/templates/responsive-theme-pro-kamda-km016/snippets/main-manufacturer.php
on line
99
Warning
: in_array() expects parameter 2 to be array, null given in
/data/nfsfs02/tvspel07/htdocs/templates/responsive-theme-pro-kamda-km016/snippets/main-manufacturer.php
on line
99
Notice
: Undefined offset: 2555 in
/data/nfsfs02/tvspel07/htdocs/templates/responsive-theme-pro-kamda-km016/snippets/main-manufacturer.php
on line
99
Warning
: in_array() expects parameter 2 to be array, null given in
/data/nfsfs02/tvspel07/htdocs/templates/responsive-theme-pro-kamda-km016/snippets/main-manufacturer.php
on line
99
Notice
: Undefined offset: 2555 in
/data/nfsfs02/tvspel07/htdocs/templates/responsive-theme-pro-kamda-km016/snippets/main-manufacturer.php
on line
99
Warning
: in_array() expects parameter 2 to be array, null given in
/data/nfsfs02/tvspel07/htdocs/templates/responsive-theme-pro-kamda-km016/snippets/main-manufacturer.php
on line
99
Notice
: Undefined offset: 2555 in
/data/nfsfs02/tvspel07/htdocs/templates/responsive-theme-pro-kamda-km016/snippets/main-manufacturer.php
on line
99
Warning
: in_array() expects parameter 2 to be array, null given in
/data/nfsfs02/tvspel07/htdocs/templates/responsive-theme-pro-kamda-km016/snippets/main-manufacturer.php
on line
99
Notice
: Undefined offset: 2555 in
/data/nfsfs02/tvspel07/htdocs/templates/responsive-theme-pro-kamda-km016/snippets/main-manufacturer.php
on line
99
Warning
: in_array() expects parameter 2 to be array, null given in
/data/nfsfs02/tvspel07/htdocs/templates/responsive-theme-pro-kamda-km016/snippets/main-manufacturer.php
on line
99
Notice
: Undefined offset: 2555 in
/data/nfsfs02/tvspel07/htdocs/templates/responsive-theme-pro-kamda-km016/snippets/main-manufacturer.php
on line
99
Warning
: in_array() expects parameter 2 to be array, null given in
/data/nfsfs02/tvspel07/htdocs/templates/responsive-theme-pro-kamda-km016/snippets/main-manufacturer.php
on line
99
Notice
: Undefined offset: 2555 in
/data/nfsfs02/tvspel07/htdocs/templates/responsive-theme-pro-kamda-km016/snippets/main-manufacturer.php
on line
99
Warning
: in_array() expects parameter 2 to be array, null given in
/data/nfsfs02/tvspel07/htdocs/templates/responsive-theme-pro-kamda-km016/snippets/main-manufacturer.php
on line
99
Notice
: Undefined offset: 2555 in
/data/nfsfs02/tvspel07/htdocs/templates/responsive-theme-pro-kamda-km016/snippets/main-manufacturer.php
on line
99
Warning
: in_array() expects parameter 2 to be array, null given in
/data/nfsfs02/tvspel07/htdocs/templates/responsive-theme-pro-kamda-km016/snippets/main-manufacturer.php
on line
99
Notice
: Undefined offset: 2555 in
/data/nfsfs02/tvspel07/htdocs/templates/responsive-theme-pro-kamda-km016/snippets/main-manufacturer.php
on line
99
Warning
: in_array() expects parameter 2 to be array, null given in
/data/nfsfs02/tvspel07/htdocs/templates/responsive-theme-pro-kamda-km016/snippets/main-manufacturer.php
on line
99
Notice
: Undefined offset: 2555 in
/data/nfsfs02/tvspel07/htdocs/templates/responsive-theme-pro-kamda-km016/snippets/main-manufacturer.php
on line
99
Warning
: in_array() expects parameter 2 to be array, null given in
/data/nfsfs02/tvspel07/htdocs/templates/responsive-theme-pro-kamda-km016/snippets/main-manufacturer.php
on line
99
Notice
: Undefined offset: 2555 in
/data/nfsfs02/tvspel07/htdocs/templates/responsive-theme-pro-kamda-km016/snippets/main-manufacturer.php
on line
99
Warning
: in_array() expects parameter 2 to be array, null given in
/data/nfsfs02/tvspel07/htdocs/templates/responsive-theme-pro-kamda-km016/snippets/main-manufacturer.php
on line
99
Notice
: Undefined offset: 2555 in
/data/nfsfs02/tvspel07/htdocs/templates/responsive-theme-pro-kamda-km016/snippets/main-manufacturer.php
on line
99
Warning
: in_array() expects parameter 2 to be array, null given in
/data/nfsfs02/tvspel07/htdocs/templates/responsive-theme-pro-kamda-km016/snippets/main-manufacturer.php
on line
99
Notice
: Undefined offset: 2555 in
/data/nfsfs02/tvspel07/htdocs/templates/responsive-theme-pro-kamda-km016/snippets/main-manufacturer.php
on line
99
Warning
: in_array() expects parameter 2 to be array, null given in
/data/nfsfs02/tvspel07/htdocs/templates/responsive-theme-pro-kamda-km016/snippets/main-manufacturer.php
on line
99
Notice
: Undefined offset: 2555 in
/data/nfsfs02/tvspel07/htdocs/templates/responsive-theme-pro-kamda-km016/snippets/main-manufacturer.php
on line
99
Warning
: in_array() expects parameter 2 to be array, null given in
/data/nfsfs02/tvspel07/htdocs/templates/responsive-theme-pro-kamda-km016/snippets/main-manufacturer.php
on line
99
Notice
: Undefined offset: 2555 in
/data/nfsfs02/tvspel07/htdocs/templates/responsive-theme-pro-kamda-km016/snippets/main-manufacturer.php
on line
99
Warning
: in_array() expects parameter 2 to be array, null given in
/data/nfsfs02/tvspel07/htdocs/templates/responsive-theme-pro-kamda-km016/snippets/main-manufacturer.php
on line
99
Notice
: Undefined offset: 2555 in
/data/nfsfs02/tvspel07/htdocs/templates/responsive-theme-pro-kamda-km016/snippets/main-manufacturer.php
on line
99
Warning
: in_array() expects parameter 2 to be array, null given in
/data/nfsfs02/tvspel07/htdocs/templates/responsive-theme-pro-kamda-km016/snippets/main-manufacturer.php
on line
99
Notice
: Undefined offset: 2555 in
/data/nfsfs02/tvspel07/htdocs/templates/responsive-theme-pro-kamda-km016/snippets/main-manufacturer.php
on line
99
Warning
: in_array() expects parameter 2 to be array, null given in
/data/nfsfs02/tvspel07/htdocs/templates/responsive-theme-pro-kamda-km016/snippets/main-manufacturer.php
on line
99
Notice
: Undefined offset: 2555 in
/data/nfsfs02/tvspel07/htdocs/templates/responsive-theme-pro-kamda-km016/snippets/main-manufacturer.php
on line
99
Warning
: in_array() expects parameter 2 to be array, null given in
/data/nfsfs02/tvspel07/htdocs/templates/responsive-theme-pro-kamda-km016/snippets/main-manufacturer.php
on line
99
Notice
: Undefined offset: 2555 in
/data/nfsfs02/tvspel07/htdocs/templates/responsive-theme-pro-kamda-km016/snippets/main-manufacturer.php
on line
99
Warning
: in_array() expects parameter 2 to be array, null given in
/data/nfsfs02/tvspel07/htdocs/templates/responsive-theme-pro-kamda-km016/snippets/main-manufacturer.php
on line
99
Notice
: Undefined offset: 2555 in
/data/nfsfs02/tvspel07/htdocs/templates/responsive-theme-pro-kamda-km016/snippets/main-manufacturer.php
on line
99
Warning
: in_array() expects parameter 2 to be array, null given in
/data/nfsfs02/tvspel07/htdocs/templates/responsive-theme-pro-kamda-km016/snippets/main-manufacturer.php
on line
99
Notice
: Undefined offset: 2555 in
/data/nfsfs02/tvspel07/htdocs/templates/responsive-theme-pro-kamda-km016/snippets/main-manufacturer.php
on line
99
Warning
: in_array() expects parameter 2 to be array, null given in
/data/nfsfs02/tvspel07/htdocs/templates/responsive-theme-pro-kamda-km016/snippets/main-manufacturer.php
on line
99
Notice
: Undefined offset: 2555 in
/data/nfsfs02/tvspel07/htdocs/templates/responsive-theme-pro-kamda-km016/snippets/main-manufacturer.php
on line
99
Warning
: in_array() expects parameter 2 to be array, null given in
/data/nfsfs02/tvspel07/htdocs/templates/responsive-theme-pro-kamda-km016/snippets/main-manufacturer.php
on line
99
Notice
: Undefined offset: 2555 in
/data/nfsfs02/tvspel07/htdocs/templates/responsive-theme-pro-kamda-km016/snippets/main-manufacturer.php
on line
99
Warning
: in_array() expects parameter 2 to be array, null given in
/data/nfsfs02/tvspel07/htdocs/templates/responsive-theme-pro-kamda-km016/snippets/main-manufacturer.php
on line
99
Notice
: Undefined offset: 2555 in
/data/nfsfs02/tvspel07/htdocs/templates/responsive-theme-pro-kamda-km016/snippets/main-manufacturer.php
on line
99
Warning
: in_array() expects parameter 2 to be array, null given in
/data/nfsfs02/tvspel07/htdocs/templates/responsive-theme-pro-kamda-km016/snippets/main-manufacturer.php
on line
99
Notice
: Undefined offset: 2555 in
/data/nfsfs02/tvspel07/htdocs/templates/responsive-theme-pro-kamda-km016/snippets/main-manufacturer.php
on line
99
Warning
: in_array() expects parameter 2 to be array, null given in
/data/nfsfs02/tvspel07/htdocs/templates/responsive-theme-pro-kamda-km016/snippets/main-manufacturer.php
on line
99
Notice
: Undefined offset: 2555 in
/data/nfsfs02/tvspel07/htdocs/templates/responsive-theme-pro-kamda-km016/snippets/main-manufacturer.php
on line
99
Warning
: in_array() expects parameter 2 to be array, null given in
/data/nfsfs02/tvspel07/htdocs/templates/responsive-theme-pro-kamda-km016/snippets/main-manufacturer.php
on line
99
Notice
: Undefined offset: 2555 in
/data/nfsfs02/tvspel07/htdocs/templates/responsive-theme-pro-kamda-km016/snippets/main-manufacturer.php
on line
99
Warning
: in_array() expects parameter 2 to be array, null given in
/data/nfsfs02/tvspel07/htdocs/templates/responsive-theme-pro-kamda-km016/snippets/main-manufacturer.php
on line
99
Notice
: Undefined offset: 2555 in
/data/nfsfs02/tvspel07/htdocs/templates/responsive-theme-pro-kamda-km016/snippets/main-manufacturer.php
on line
99
Warning
: in_array() expects parameter 2 to be array, null given in
/data/nfsfs02/tvspel07/htdocs/templates/responsive-theme-pro-kamda-km016/snippets/main-manufacturer.php
on line
99
Notice
: Undefined offset: 2555 in
/data/nfsfs02/tvspel07/htdocs/templates/responsive-theme-pro-kamda-km016/snippets/main-manufacturer.php
on line
99
Warning
: in_array() expects parameter 2 to be array, null given in
/data/nfsfs02/tvspel07/htdocs/templates/responsive-theme-pro-kamda-km016/snippets/main-manufacturer.php
on line
99
Notice
: Undefined offset: 2555 in
/data/nfsfs02/tvspel07/htdocs/templates/responsive-theme-pro-kamda-km016/snippets/main-manufacturer.php
on line
99
Warning
: in_array() expects parameter 2 to be array, null given in
/data/nfsfs02/tvspel07/htdocs/templates/responsive-theme-pro-kamda-km016/snippets/main-manufacturer.php
on line
99
Notice
: Undefined offset: 2555 in
/data/nfsfs02/tvspel07/htdocs/templates/responsive-theme-pro-kamda-km016/snippets/main-manufacturer.php
on line
99
Warning
: in_array() expects parameter 2 to be array, null given in
/data/nfsfs02/tvspel07/htdocs/templates/responsive-theme-pro-kamda-km016/snippets/main-manufacturer.php
on line
99
Notice
: Undefined offset: 2555 in
/data/nfsfs02/tvspel07/htdocs/templates/responsive-theme-pro-kamda-km016/snippets/main-manufacturer.php
on line
99
Warning
: in_array() expects parameter 2 to be array, null given in
/data/nfsfs02/tvspel07/htdocs/templates/responsive-theme-pro-kamda-km016/snippets/main-manufacturer.php
on line
99
Notice
: Undefined offset: 2555 in
/data/nfsfs02/tvspel07/htdocs/templates/responsive-theme-pro-kamda-km016/snippets/main-manufacturer.php
on line
99
Warning
: in_array() expects parameter 2 to be array, null given in
/data/nfsfs02/tvspel07/htdocs/templates/responsive-theme-pro-kamda-km016/snippets/main-manufacturer.php
on line
99
Notice
: Undefined offset: 2555 in
/data/nfsfs02/tvspel07/htdocs/templates/responsive-theme-pro-kamda-km016/snippets/main-manufacturer.php
on line
99
Warning
: in_array() expects parameter 2 to be array, null given in
/data/nfsfs02/tvspel07/htdocs/templates/responsive-theme-pro-kamda-km016/snippets/main-manufacturer.php
on line
99
Notice
: Undefined offset: 2555 in
/data/nfsfs02/tvspel07/htdocs/templates/responsive-theme-pro-kamda-km016/snippets/main-manufacturer.php
on line
99
Warning
: in_array() expects parameter 2 to be array, null given in
/data/nfsfs02/tvspel07/htdocs/templates/responsive-theme-pro-kamda-km016/snippets/main-manufacturer.php
on line
99
Notice
: Undefined offset: 2555 in
/data/nfsfs02/tvspel07/htdocs/templates/responsive-theme-pro-kamda-km016/snippets/main-manufacturer.php
on line
99
Warning
: in_array() expects parameter 2 to be array, null given in
/data/nfsfs02/tvspel07/htdocs/templates/responsive-theme-pro-kamda-km016/snippets/main-manufacturer.php
on line
99
Notice
: Undefined offset: 2555 in
/data/nfsfs02/tvspel07/htdocs/templates/responsive-theme-pro-kamda-km016/snippets/main-manufacturer.php
on line
99
Warning
: in_array() expects parameter 2 to be array, null given in
/data/nfsfs02/tvspel07/htdocs/templates/responsive-theme-pro-kamda-km016/snippets/main-manufacturer.php
on line
99
Notice
: Undefined offset: 2555 in
/data/nfsfs02/tvspel07/htdocs/templates/responsive-theme-pro-kamda-km016/snippets/main-manufacturer.php
on line
99
Warning
: in_array() expects parameter 2 to be array, null given in
/data/nfsfs02/tvspel07/htdocs/templates/responsive-theme-pro-kamda-km016/snippets/main-manufacturer.php
on line
99
Notice
: Undefined offset: 2555 in
/data/nfsfs02/tvspel07/htdocs/templates/responsive-theme-pro-kamda-km016/snippets/main-manufacturer.php
on line
99
Warning
: in_array() expects parameter 2 to be array, null given in
/data/nfsfs02/tvspel07/htdocs/templates/responsive-theme-pro-kamda-km016/snippets/main-manufacturer.php
on line
99
Notice
: Undefined offset: 2555 in
/data/nfsfs02/tvspel07/htdocs/templates/responsive-theme-pro-kamda-km016/snippets/main-manufacturer.php
on line
99
Warning
: in_array() expects parameter 2 to be array, null given in
/data/nfsfs02/tvspel07/htdocs/templates/responsive-theme-pro-kamda-km016/snippets/main-manufacturer.php
on line
99
Notice
: Undefined offset: 2555 in
/data/nfsfs02/tvspel07/htdocs/templates/responsive-theme-pro-kamda-km016/snippets/main-manufacturer.php
on line
99
Warning
: in_array() expects parameter 2 to be array, null given in
/data/nfsfs02/tvspel07/htdocs/templates/responsive-theme-pro-kamda-km016/snippets/main-manufacturer.php
on line
99
Notice
: Undefined offset: 2555 in
/data/nfsfs02/tvspel07/htdocs/templates/responsive-theme-pro-kamda-km016/snippets/main-manufacturer.php
on line
99
Warning
: in_array() expects parameter 2 to be array, null given in
/data/nfsfs02/tvspel07/htdocs/templates/responsive-theme-pro-kamda-km016/snippets/main-manufacturer.php
on line
99
Notice
: Undefined offset: 2555 in
/data/nfsfs02/tvspel07/htdocs/templates/responsive-theme-pro-kamda-km016/snippets/main-manufacturer.php
on line
99
Warning
: in_array() expects parameter 2 to be array, null given in
/data/nfsfs02/tvspel07/htdocs/templates/responsive-theme-pro-kamda-km016/snippets/main-manufacturer.php
on line
99
Notice
: Undefined offset: 2555 in
/data/nfsfs02/tvspel07/htdocs/templates/responsive-theme-pro-kamda-km016/snippets/main-manufacturer.php
on line
99
Warning
: in_array() expects parameter 2 to be array, null given in
/data/nfsfs02/tvspel07/htdocs/templates/responsive-theme-pro-kamda-km016/snippets/main-manufacturer.php
on line
99
Notice
: Undefined offset: 2555 in
/data/nfsfs02/tvspel07/htdocs/templates/responsive-theme-pro-kamda-km016/snippets/main-manufacturer.php
on line
99
Warning
: in_array() expects parameter 2 to be array, null given in
/data/nfsfs02/tvspel07/htdocs/templates/responsive-theme-pro-kamda-km016/snippets/main-manufacturer.php
on line
99
Notice
: Undefined offset: 2555 in
/data/nfsfs02/tvspel07/htdocs/templates/responsive-theme-pro-kamda-km016/snippets/main-manufacturer.php
on line
99
Warning
: in_array() expects parameter 2 to be array, null given in
/data/nfsfs02/tvspel07/htdocs/templates/responsive-theme-pro-kamda-km016/snippets/main-manufacturer.php
on line
99
Notice
: Undefined offset: 2555 in
/data/nfsfs02/tvspel07/htdocs/templates/responsive-theme-pro-kamda-km016/snippets/main-manufacturer.php
on line
99
Warning
: in_array() expects parameter 2 to be array, null given in
/data/nfsfs02/tvspel07/htdocs/templates/responsive-theme-pro-kamda-km016/snippets/main-manufacturer.php
on line
99
Notice
: Undefined offset: 2555 in
/data/nfsfs02/tvspel07/htdocs/templates/responsive-theme-pro-kamda-km016/snippets/main-manufacturer.php
on line
99
Warning
: in_array() expects parameter 2 to be array, null given in
/data/nfsfs02/tvspel07/htdocs/templates/responsive-theme-pro-kamda-km016/snippets/main-manufacturer.php
on line
99
Notice
: Undefined offset: 2555 in
/data/nfsfs02/tvspel07/htdocs/templates/responsive-theme-pro-kamda-km016/snippets/main-manufacturer.php
on line
99
Warning
: in_array() expects parameter 2 to be array, null given in
/data/nfsfs02/tvspel07/htdocs/templates/responsive-theme-pro-kamda-km016/snippets/main-manufacturer.php
on line
99
Notice
: Undefined offset: 2555 in
/data/nfsfs02/tvspel07/htdocs/templates/responsive-theme-pro-kamda-km016/snippets/main-manufacturer.php
on line
99
Warning
: in_array() expects parameter 2 to be array, null given in
/data/nfsfs02/tvspel07/htdocs/templates/responsive-theme-pro-kamda-km016/snippets/main-manufacturer.php
on line
99
Notice
: Undefined offset: 2555 in
/data/nfsfs02/tvspel07/htdocs/templates/responsive-theme-pro-kamda-km016/snippets/main-manufacturer.php
on line
99
Warning
: in_array() expects parameter 2 to be array, null given in
/data/nfsfs02/tvspel07/htdocs/templates/responsive-theme-pro-kamda-km016/snippets/main-manufacturer.php
on line
99
Notice
: Undefined offset: 2555 in
/data/nfsfs02/tvspel07/htdocs/templates/responsive-theme-pro-kamda-km016/snippets/main-manufacturer.php
on line
99
Warning
: in_array() expects parameter 2 to be array, null given in
/data/nfsfs02/tvspel07/htdocs/templates/responsive-theme-pro-kamda-km016/snippets/main-manufacturer.php
on line
99
Notice
: Undefined offset: 2555 in
/data/nfsfs02/tvspel07/htdocs/templates/responsive-theme-pro-kamda-km016/snippets/main-manufacturer.php
on line
99
Warning
: in_array() expects parameter 2 to be array, null given in
/data/nfsfs02/tvspel07/htdocs/templates/responsive-theme-pro-kamda-km016/snippets/main-manufacturer.php
on line
99
Notice
: Undefined offset: 2555 in
/data/nfsfs02/tvspel07/htdocs/templates/responsive-theme-pro-kamda-km016/snippets/main-manufacturer.php
on line
99
Warning
: in_array() expects parameter 2 to be array, null given in
/data/nfsfs02/tvspel07/htdocs/templates/responsive-theme-pro-kamda-km016/snippets/main-manufacturer.php
on line
99
Notice
: Undefined offset: 2555 in
/data/nfsfs02/tvspel07/htdocs/templates/responsive-theme-pro-kamda-km016/snippets/main-manufacturer.php
on line
99
Warning
: in_array() expects parameter 2 to be array, null given in
/data/nfsfs02/tvspel07/htdocs/templates/responsive-theme-pro-kamda-km016/snippets/main-manufacturer.php
on line
99
Notice
: Undefined offset: 2555 in
/data/nfsfs02/tvspel07/htdocs/templates/responsive-theme-pro-kamda-km016/snippets/main-manufacturer.php
on line
99
Warning
: in_array() expects parameter 2 to be array, null given in
/data/nfsfs02/tvspel07/htdocs/templates/responsive-theme-pro-kamda-km016/snippets/main-manufacturer.php
on line
99
Notice
: Undefined offset: 2555 in
/data/nfsfs02/tvspel07/htdocs/templates/responsive-theme-pro-kamda-km016/snippets/main-manufacturer.php
on line
99
Warning
: in_array() expects parameter 2 to be array, null given in
/data/nfsfs02/tvspel07/htdocs/templates/responsive-theme-pro-kamda-km016/snippets/main-manufacturer.php
on line
99
Notice
: Undefined offset: 2555 in
/data/nfsfs02/tvspel07/htdocs/templates/responsive-theme-pro-kamda-km016/snippets/main-manufacturer.php
on line
99
Warning
: in_array() expects parameter 2 to be array, null given in
/data/nfsfs02/tvspel07/htdocs/templates/responsive-theme-pro-kamda-km016/snippets/main-manufacturer.php
on line
99
Notice
: Undefined offset: 2555 in
/data/nfsfs02/tvspel07/htdocs/templates/responsive-theme-pro-kamda-km016/snippets/main-manufacturer.php
on line
99
Warning
: in_array() expects parameter 2 to be array, null given in
/data/nfsfs02/tvspel07/htdocs/templates/responsive-theme-pro-kamda-km016/snippets/main-manufacturer.php
on line
99
Notice
: Undefined offset: 2555 in
/data/nfsfs02/tvspel07/htdocs/templates/responsive-theme-pro-kamda-km016/snippets/main-manufacturer.php
on line
99
Warning
: in_array() expects parameter 2 to be array, null given in
/data/nfsfs02/tvspel07/htdocs/templates/responsive-theme-pro-kamda-km016/snippets/main-manufacturer.php
on line
99
Notice
: Undefined offset: 2555 in
/data/nfsfs02/tvspel07/htdocs/templates/responsive-theme-pro-kamda-km016/snippets/main-manufacturer.php
on line
99
Warning
: in_array() expects parameter 2 to be array, null given in
/data/nfsfs02/tvspel07/htdocs/templates/responsive-theme-pro-kamda-km016/snippets/main-manufacturer.php
on line
99
Notice
: Undefined offset: 2555 in
/data/nfsfs02/tvspel07/htdocs/templates/responsive-theme-pro-kamda-km016/snippets/main-manufacturer.php
on line
99
Warning
: in_array() expects parameter 2 to be array, null given in
/data/nfsfs02/tvspel07/htdocs/templates/responsive-theme-pro-kamda-km016/snippets/main-manufacturer.php
on line
99
Notice
: Undefined offset: 2555 in
/data/nfsfs02/tvspel07/htdocs/templates/responsive-theme-pro-kamda-km016/snippets/main-manufacturer.php
on line
99
Warning
: in_array() expects parameter 2 to be array, null given in
/data/nfsfs02/tvspel07/htdocs/templates/responsive-theme-pro-kamda-km016/snippets/main-manufacturer.php
on line
99
Notice
: Undefined offset: 2555 in
/data/nfsfs02/tvspel07/htdocs/templates/responsive-theme-pro-kamda-km016/snippets/main-manufacturer.php
on line
99
Warning
: in_array() expects parameter 2 to be array, null given in
/data/nfsfs02/tvspel07/htdocs/templates/responsive-theme-pro-kamda-km016/snippets/main-manufacturer.php
on line
99
Notice
: Undefined offset: 2555 in
/data/nfsfs02/tvspel07/htdocs/templates/responsive-theme-pro-kamda-km016/snippets/main-manufacturer.php
on line
99
Warning
: in_array() expects parameter 2 to be array, null given in
/data/nfsfs02/tvspel07/htdocs/templates/responsive-theme-pro-kamda-km016/snippets/main-manufacturer.php
on line
99
Notice
: Undefined offset: 2555 in
/data/nfsfs02/tvspel07/htdocs/templates/responsive-theme-pro-kamda-km016/snippets/main-manufacturer.php
on line
99
Warning
: in_array() expects parameter 2 to be array, null given in
/data/nfsfs02/tvspel07/htdocs/templates/responsive-theme-pro-kamda-km016/snippets/main-manufacturer.php
on line
99
Notice
: Undefined offset: 2555 in
/data/nfsfs02/tvspel07/htdocs/templates/responsive-theme-pro-kamda-km016/snippets/main-manufacturer.php
on line
99
Warning
: in_array() expects parameter 2 to be array, null given in
/data/nfsfs02/tvspel07/htdocs/templates/responsive-theme-pro-kamda-km016/snippets/main-manufacturer.php
on line
99
Notice
: Undefined offset: 2555 in
/data/nfsfs02/tvspel07/htdocs/templates/responsive-theme-pro-kamda-km016/snippets/main-manufacturer.php
on line
99
Warning
: in_array() expects parameter 2 to be array, null given in
/data/nfsfs02/tvspel07/htdocs/templates/responsive-theme-pro-kamda-km016/snippets/main-manufacturer.php
on line
99
Notice
: Undefined offset: 2555 in
/data/nfsfs02/tvspel07/htdocs/templates/responsive-theme-pro-kamda-km016/snippets/main-manufacturer.php
on line
99
Warning
: in_array() expects parameter 2 to be array, null given in
/data/nfsfs02/tvspel07/htdocs/templates/responsive-theme-pro-kamda-km016/snippets/main-manufacturer.php
on line
99
Notice
: Undefined offset: 2555 in
/data/nfsfs02/tvspel07/htdocs/templates/responsive-theme-pro-kamda-km016/snippets/main-manufacturer.php
on line
99
Warning
: in_array() expects parameter 2 to be array, null given in
/data/nfsfs02/tvspel07/htdocs/templates/responsive-theme-pro-kamda-km016/snippets/main-manufacturer.php
on line
99
Notice
: Undefined offset: 2555 in
/data/nfsfs02/tvspel07/htdocs/templates/responsive-theme-pro-kamda-km016/snippets/main-manufacturer.php
on line
99
Warning
: in_array() expects parameter 2 to be array, null given in
/data/nfsfs02/tvspel07/htdocs/templates/responsive-theme-pro-kamda-km016/snippets/main-manufacturer.php
on line
99
Notice
: Undefined offset: 2555 in
/data/nfsfs02/tvspel07/htdocs/templates/responsive-theme-pro-kamda-km016/snippets/main-manufacturer.php
on line
99
Warning
: in_array() expects parameter 2 to be array, null given in
/data/nfsfs02/tvspel07/htdocs/templates/responsive-theme-pro-kamda-km016/snippets/main-manufacturer.php
on line
99
Notice
: Undefined offset: 2555 in
/data/nfsfs02/tvspel07/htdocs/templates/responsive-theme-pro-kamda-km016/snippets/main-manufacturer.php
on line
99
Warning
: in_array() expects parameter 2 to be array, null given in
/data/nfsfs02/tvspel07/htdocs/templates/responsive-theme-pro-kamda-km016/snippets/main-manufacturer.php
on line
99
Notice
: Undefined offset: 2555 in
/data/nfsfs02/tvspel07/htdocs/templates/responsive-theme-pro-kamda-km016/snippets/main-manufacturer.php
on line
99
Warning
: in_array() expects parameter 2 to be array, null given in
/data/nfsfs02/tvspel07/htdocs/templates/responsive-theme-pro-kamda-km016/snippets/main-manufacturer.php
on line
99
Notice
: Undefined offset: 2555 in
/data/nfsfs02/tvspel07/htdocs/templates/responsive-theme-pro-kamda-km016/snippets/main-manufacturer.php
on line
99
Warning
: in_array() expects parameter 2 to be array, null given in
/data/nfsfs02/tvspel07/htdocs/templates/responsive-theme-pro-kamda-km016/snippets/main-manufacturer.php
on line
99
Notice
: Undefined offset: 2555 in
/data/nfsfs02/tvspel07/htdocs/templates/responsive-theme-pro-kamda-km016/snippets/main-manufacturer.php
on line
99
Warning
: in_array() expects parameter 2 to be array, null given in
/data/nfsfs02/tvspel07/htdocs/templates/responsive-theme-pro-kamda-km016/snippets/main-manufacturer.php
on line
99
Notice
: Undefined offset: 2555 in
/data/nfsfs02/tvspel07/htdocs/templates/responsive-theme-pro-kamda-km016/snippets/main-manufacturer.php
on line
99
Warning
: in_array() expects parameter 2 to be array, null given in
/data/nfsfs02/tvspel07/htdocs/templates/responsive-theme-pro-kamda-km016/snippets/main-manufacturer.php
on line
99
Notice
: Undefined offset: 2555 in
/data/nfsfs02/tvspel07/htdocs/templates/responsive-theme-pro-kamda-km016/snippets/main-manufacturer.php
on line
99
Warning
: in_array() expects parameter 2 to be array, null given in
/data/nfsfs02/tvspel07/htdocs/templates/responsive-theme-pro-kamda-km016/snippets/main-manufacturer.php
on line
99
Notice
: Undefined offset: 2555 in
/data/nfsfs02/tvspel07/htdocs/templates/responsive-theme-pro-kamda-km016/snippets/main-manufacturer.php
on line
99
Warning
: in_array() expects parameter 2 to be array, null given in
/data/nfsfs02/tvspel07/htdocs/templates/responsive-theme-pro-kamda-km016/snippets/main-manufacturer.php
on line
99
Notice
: Undefined offset: 2555 in
/data/nfsfs02/tvspel07/htdocs/templates/responsive-theme-pro-kamda-km016/snippets/main-manufacturer.php
on line
99
Warning
: in_array() expects parameter 2 to be array, null given in
/data/nfsfs02/tvspel07/htdocs/templates/responsive-theme-pro-kamda-km016/snippets/main-manufacturer.php
on line
99
Notice
: Undefined offset: 2555 in
/data/nfsfs02/tvspel07/htdocs/templates/responsive-theme-pro-kamda-km016/snippets/main-manufacturer.php
on line
99
Warning
: in_array() expects parameter 2 to be array, null given in
/data/nfsfs02/tvspel07/htdocs/templates/responsive-theme-pro-kamda-km016/snippets/main-manufacturer.php
on line
99
Notice
: Undefined offset: 2555 in
/data/nfsfs02/tvspel07/htdocs/templates/responsive-theme-pro-kamda-km016/snippets/main-manufacturer.php
on line
99
Warning
: in_array() expects parameter 2 to be array, null given in
/data/nfsfs02/tvspel07/htdocs/templates/responsive-theme-pro-kamda-km016/snippets/main-manufacturer.php
on line
99
Notice
: Undefined offset: 2555 in
/data/nfsfs02/tvspel07/htdocs/templates/responsive-theme-pro-kamda-km016/snippets/main-manufacturer.php
on line
99
Warning
: in_array() expects parameter 2 to be array, null given in
/data/nfsfs02/tvspel07/htdocs/templates/responsive-theme-pro-kamda-km016/snippets/main-manufacturer.php
on line
99
Notice
: Undefined offset: 2555 in
/data/nfsfs02/tvspel07/htdocs/templates/responsive-theme-pro-kamda-km016/snippets/main-manufacturer.php
on line
99
Warning
: in_array() expects parameter 2 to be array, null given in
/data/nfsfs02/tvspel07/htdocs/templates/responsive-theme-pro-kamda-km016/snippets/main-manufacturer.php
on line
99
Notice
: Undefined offset: 2555 in
/data/nfsfs02/tvspel07/htdocs/templates/responsive-theme-pro-kamda-km016/snippets/main-manufacturer.php
on line
99
Warning
: in_array() expects parameter 2 to be array, null given in
/data/nfsfs02/tvspel07/htdocs/templates/responsive-theme-pro-kamda-km016/snippets/main-manufacturer.php
on line
99
Notice
: Undefined offset: 2555 in
/data/nfsfs02/tvspel07/htdocs/templates/responsive-theme-pro-kamda-km016/snippets/main-manufacturer.php
on line
99
Warning
: in_array() expects parameter 2 to be array, null given in
/data/nfsfs02/tvspel07/htdocs/templates/responsive-theme-pro-kamda-km016/snippets/main-manufacturer.php
on line
99
Notice
: Undefined offset: 2555 in
/data/nfsfs02/tvspel07/htdocs/templates/responsive-theme-pro-kamda-km016/snippets/main-manufacturer.php
on line
99
Warning
: in_array() expects parameter 2 to be array, null given in
/data/nfsfs02/tvspel07/htdocs/templates/responsive-theme-pro-kamda-km016/snippets/main-manufacturer.php
on line
99
Notice
: Undefined offset: 2555 in
/data/nfsfs02/tvspel07/htdocs/templates/responsive-theme-pro-kamda-km016/snippets/main-manufacturer.php
on line
99
Warning
: in_array() expects parameter 2 to be array, null given in
/data/nfsfs02/tvspel07/htdocs/templates/responsive-theme-pro-kamda-km016/snippets/main-manufacturer.php
on line
99
Notice
: Undefined offset: 2555 in
/data/nfsfs02/tvspel07/htdocs/templates/responsive-theme-pro-kamda-km016/snippets/main-manufacturer.php
on line
99
Warning
: in_array() expects parameter 2 to be array, null given in
/data/nfsfs02/tvspel07/htdocs/templates/responsive-theme-pro-kamda-km016/snippets/main-manufacturer.php
on line
99
Notice
: Undefined offset: 2555 in
/data/nfsfs02/tvspel07/htdocs/templates/responsive-theme-pro-kamda-km016/snippets/main-manufacturer.php
on line
99
Warning
: in_array() expects parameter 2 to be array, null given in
/data/nfsfs02/tvspel07/htdocs/templates/responsive-theme-pro-kamda-km016/snippets/main-manufacturer.php
on line
99
Notice
: Undefined offset: 2555 in
/data/nfsfs02/tvspel07/htdocs/templates/responsive-theme-pro-kamda-km016/snippets/main-manufacturer.php
on line
99
Warning
: in_array() expects parameter 2 to be array, null given in
/data/nfsfs02/tvspel07/htdocs/templates/responsive-theme-pro-kamda-km016/snippets/main-manufacturer.php
on line
99
Notice
: Undefined offset: 2555 in
/data/nfsfs02/tvspel07/htdocs/templates/responsive-theme-pro-kamda-km016/snippets/main-manufacturer.php
on line
99
Warning
: in_array() expects parameter 2 to be array, null given in
/data/nfsfs02/tvspel07/htdocs/templates/responsive-theme-pro-kamda-km016/snippets/main-manufacturer.php
on line
99
Notice
: Undefined offset: 2555 in
/data/nfsfs02/tvspel07/htdocs/templates/responsive-theme-pro-kamda-km016/snippets/main-manufacturer.php
on line
99
Warning
: in_array() expects parameter 2 to be array, null given in
/data/nfsfs02/tvspel07/htdocs/templates/responsive-theme-pro-kamda-km016/snippets/main-manufacturer.php
on line
99
Notice
: Undefined offset: 2555 in
/data/nfsfs02/tvspel07/htdocs/templates/responsive-theme-pro-kamda-km016/snippets/main-manufacturer.php
on line
99
Warning
: in_array() expects parameter 2 to be array, null given in
/data/nfsfs02/tvspel07/htdocs/templates/responsive-theme-pro-kamda-km016/snippets/main-manufacturer.php
on line
99
Notice
: Undefined offset: 2555 in
/data/nfsfs02/tvspel07/htdocs/templates/responsive-theme-pro-kamda-km016/snippets/main-manufacturer.php
on line
99
Warning
: in_array() expects parameter 2 to be array, null given in
/data/nfsfs02/tvspel07/htdocs/templates/responsive-theme-pro-kamda-km016/snippets/main-manufacturer.php
on line
99
Notice
: Undefined offset: 2555 in
/data/nfsfs02/tvspel07/htdocs/templates/responsive-theme-pro-kamda-km016/snippets/main-manufacturer.php
on line
99
Warning
: in_array() expects parameter 2 to be array, null given in
/data/nfsfs02/tvspel07/htdocs/templates/responsive-theme-pro-kamda-km016/snippets/main-manufacturer.php
on line
99
Notice
: Undefined offset: 2555 in
/data/nfsfs02/tvspel07/htdocs/templates/responsive-theme-pro-kamda-km016/snippets/main-manufacturer.php
on line
99
Warning
: in_array() expects parameter 2 to be array, null given in
/data/nfsfs02/tvspel07/htdocs/templates/responsive-theme-pro-kamda-km016/snippets/main-manufacturer.php
on line
99
Notice
: Undefined offset: 2555 in
/data/nfsfs02/tvspel07/htdocs/templates/responsive-theme-pro-kamda-km016/snippets/main-manufacturer.php
on line
99
Warning
: in_array() expects parameter 2 to be array, null given in
/data/nfsfs02/tvspel07/htdocs/templates/responsive-theme-pro-kamda-km016/snippets/main-manufacturer.php
on line
99
Notice
: Undefined offset: 2555 in
/data/nfsfs02/tvspel07/htdocs/templates/responsive-theme-pro-kamda-km016/snippets/main-manufacturer.php
on line
99
Warning
: in_array() expects parameter 2 to be array, null given in
/data/nfsfs02/tvspel07/htdocs/templates/responsive-theme-pro-kamda-km016/snippets/main-manufacturer.php
on line
99
Notice
: Undefined offset: 2555 in
/data/nfsfs02/tvspel07/htdocs/templates/responsive-theme-pro-kamda-km016/snippets/main-manufacturer.php
on line
99
Warning
: in_array() expects parameter 2 to be array, null given in
/data/nfsfs02/tvspel07/htdocs/templates/responsive-theme-pro-kamda-km016/snippets/main-manufacturer.php
on line
99
Notice
: Undefined offset: 2555 in
/data/nfsfs02/tvspel07/htdocs/templates/responsive-theme-pro-kamda-km016/snippets/main-manufacturer.php
on line
99
Warning
: in_array() expects parameter 2 to be array, null given in
/data/nfsfs02/tvspel07/htdocs/templates/responsive-theme-pro-kamda-km016/snippets/main-manufacturer.php
on line
99
Notice
: Undefined offset: 2555 in
/data/nfsfs02/tvspel07/htdocs/templates/responsive-theme-pro-kamda-km016/snippets/main-manufacturer.php
on line
99
Warning
: in_array() expects parameter 2 to be array, null given in
/data/nfsfs02/tvspel07/htdocs/templates/responsive-theme-pro-kamda-km016/snippets/main-manufacturer.php
on line
99
Notice
: Undefined offset: 2555 in
/data/nfsfs02/tvspel07/htdocs/templates/responsive-theme-pro-kamda-km016/snippets/main-manufacturer.php
on line
99
Warning
: in_array() expects parameter 2 to be array, null given in
/data/nfsfs02/tvspel07/htdocs/templates/responsive-theme-pro-kamda-km016/snippets/main-manufacturer.php
on line
99
Notice
: Undefined offset: 2555 in
/data/nfsfs02/tvspel07/htdocs/templates/responsive-theme-pro-kamda-km016/snippets/main-manufacturer.php
on line
99
Warning
: in_array() expects parameter 2 to be array, null given in
/data/nfsfs02/tvspel07/htdocs/templates/responsive-theme-pro-kamda-km016/snippets/main-manufacturer.php
on line
99
Notice
: Undefined offset: 2555 in
/data/nfsfs02/tvspel07/htdocs/templates/responsive-theme-pro-kamda-km016/snippets/main-manufacturer.php
on line
99
Warning
: in_array() expects parameter 2 to be array, null given in
/data/nfsfs02/tvspel07/htdocs/templates/responsive-theme-pro-kamda-km016/snippets/main-manufacturer.php
on line
99
Notice
: Undefined offset: 2555 in
/data/nfsfs02/tvspel07/htdocs/templates/responsive-theme-pro-kamda-km016/snippets/main-manufacturer.php
on line
99
Warning
: in_array() expects parameter 2 to be array, null given in
/data/nfsfs02/tvspel07/htdocs/templates/responsive-theme-pro-kamda-km016/snippets/main-manufacturer.php
on line
99
Notice
: Undefined offset: 2555 in
/data/nfsfs02/tvspel07/htdocs/templates/responsive-theme-pro-kamda-km016/snippets/main-manufacturer.php
on line
99
Warning
: in_array() expects parameter 2 to be array, null given in
/data/nfsfs02/tvspel07/htdocs/templates/responsive-theme-pro-kamda-km016/snippets/main-manufacturer.php
on line
99
Notice
: Undefined offset: 2555 in
/data/nfsfs02/tvspel07/htdocs/templates/responsive-theme-pro-kamda-km016/snippets/main-manufacturer.php
on line
99
Warning
: in_array() expects parameter 2 to be array, null given in
/data/nfsfs02/tvspel07/htdocs/templates/responsive-theme-pro-kamda-km016/snippets/main-manufacturer.php
on line
99
Notice
: Undefined offset: 2555 in
/data/nfsfs02/tvspel07/htdocs/templates/responsive-theme-pro-kamda-km016/snippets/main-manufacturer.php
on line
99
Warning
: in_array() expects parameter 2 to be array, null given in
/data/nfsfs02/tvspel07/htdocs/templates/responsive-theme-pro-kamda-km016/snippets/main-manufacturer.php
on line
99
Notice
: Undefined offset: 2555 in
/data/nfsfs02/tvspel07/htdocs/templates/responsive-theme-pro-kamda-km016/snippets/main-manufacturer.php
on line
99
Warning
: in_array() expects parameter 2 to be array, null given in
/data/nfsfs02/tvspel07/htdocs/templates/responsive-theme-pro-kamda-km016/snippets/main-manufacturer.php
on line
99
Notice
: Undefined offset: 2555 in
/data/nfsfs02/tvspel07/htdocs/templates/responsive-theme-pro-kamda-km016/snippets/main-manufacturer.php
on line
99
Warning
: in_array() expects parameter 2 to be array, null given in
/data/nfsfs02/tvspel07/htdocs/templates/responsive-theme-pro-kamda-km016/snippets/main-manufacturer.php
on line
99
Notice
: Undefined offset: 2555 in
/data/nfsfs02/tvspel07/htdocs/templates/responsive-theme-pro-kamda-km016/snippets/main-manufacturer.php
on line
99
Warning
: in_array() expects parameter 2 to be array, null given in
/data/nfsfs02/tvspel07/htdocs/templates/responsive-theme-pro-kamda-km016/snippets/main-manufacturer.php
on line
99
Notice
: Undefined offset: 2555 in
/data/nfsfs02/tvspel07/htdocs/templates/responsive-theme-pro-kamda-km016/snippets/main-manufacturer.php
on line
99
Warning
: in_array() expects parameter 2 to be array, null given in
/data/nfsfs02/tvspel07/htdocs/templates/responsive-theme-pro-kamda-km016/snippets/main-manufacturer.php
on line
99
Notice
: Undefined offset: 2555 in
/data/nfsfs02/tvspel07/htdocs/templates/responsive-theme-pro-kamda-km016/snippets/main-manufacturer.php
on line
99
Warning
: in_array() expects parameter 2 to be array, null given in
/data/nfsfs02/tvspel07/htdocs/templates/responsive-theme-pro-kamda-km016/snippets/main-manufacturer.php
on line
99
Notice
: Undefined offset: 2555 in
/data/nfsfs02/tvspel07/htdocs/templates/responsive-theme-pro-kamda-km016/snippets/main-manufacturer.php
on line
99
Warning
: in_array() expects parameter 2 to be array, null given in
/data/nfsfs02/tvspel07/htdocs/templates/responsive-theme-pro-kamda-km016/snippets/main-manufacturer.php
on line
99
Notice
: Undefined offset: 2555 in
/data/nfsfs02/tvspel07/htdocs/templates/responsive-theme-pro-kamda-km016/snippets/main-manufacturer.php
on line
99
Warning
: in_array() expects parameter 2 to be array, null given in
/data/nfsfs02/tvspel07/htdocs/templates/responsive-theme-pro-kamda-km016/snippets/main-manufacturer.php
on line
99
Notice
: Undefined offset: 2555 in
/data/nfsfs02/tvspel07/htdocs/templates/responsive-theme-pro-kamda-km016/snippets/main-manufacturer.php
on line
99
Warning
: in_array() expects parameter 2 to be array, null given in
/data/nfsfs02/tvspel07/htdocs/templates/responsive-theme-pro-kamda-km016/snippets/main-manufacturer.php
on line
99
Notice
: Undefined offset: 2555 in
/data/nfsfs02/tvspel07/htdocs/templates/responsive-theme-pro-kamda-km016/snippets/main-manufacturer.php
on line
99
Warning
: in_array() expects parameter 2 to be array, null given in
/data/nfsfs02/tvspel07/htdocs/templates/responsive-theme-pro-kamda-km016/snippets/main-manufacturer.php
on line
99
Notice
: Undefined offset: 2555 in
/data/nfsfs02/tvspel07/htdocs/templates/responsive-theme-pro-kamda-km016/snippets/main-manufacturer.php
on line
99
Warning
: in_array() expects parameter 2 to be array, null given in
/data/nfsfs02/tvspel07/htdocs/templates/responsive-theme-pro-kamda-km016/snippets/main-manufacturer.php
on line
99
Notice
: Undefined offset: 2555 in
/data/nfsfs02/tvspel07/htdocs/templates/responsive-theme-pro-kamda-km016/snippets/main-manufacturer.php
on line
99
Warning
: in_array() expects parameter 2 to be array, null given in
/data/nfsfs02/tvspel07/htdocs/templates/responsive-theme-pro-kamda-km016/snippets/main-manufacturer.php
on line
99
Notice
: Undefined offset: 2555 in
/data/nfsfs02/tvspel07/htdocs/templates/responsive-theme-pro-kamda-km016/snippets/main-manufacturer.php
on line
99
Warning
: in_array() expects parameter 2 to be array, null given in
/data/nfsfs02/tvspel07/htdocs/templates/responsive-theme-pro-kamda-km016/snippets/main-manufacturer.php
on line
99
Notice
: Undefined offset: 2555 in
/data/nfsfs02/tvspel07/htdocs/templates/responsive-theme-pro-kamda-km016/snippets/main-manufacturer.php
on line
99
Warning
: in_array() expects parameter 2 to be array, null given in
/data/nfsfs02/tvspel07/htdocs/templates/responsive-theme-pro-kamda-km016/snippets/main-manufacturer.php
on line
99
Notice
: Undefined offset: 2555 in
/data/nfsfs02/tvspel07/htdocs/templates/responsive-theme-pro-kamda-km016/snippets/main-manufacturer.php
on line
99
Warning
: in_array() expects parameter 2 to be array, null given in
/data/nfsfs02/tvspel07/htdocs/templates/responsive-theme-pro-kamda-km016/snippets/main-manufacturer.php
on line
99
Notice
: Undefined offset: 2555 in
/data/nfsfs02/tvspel07/htdocs/templates/responsive-theme-pro-kamda-km016/snippets/main-manufacturer.php
on line
99
Warning
: in_array() expects parameter 2 to be array, null given in
/data/nfsfs02/tvspel07/htdocs/templates/responsive-theme-pro-kamda-km016/snippets/main-manufacturer.php
on line
99
Notice
: Undefined offset: 2555 in
/data/nfsfs02/tvspel07/htdocs/templates/responsive-theme-pro-kamda-km016/snippets/main-manufacturer.php
on line
99
Warning
: in_array() expects parameter 2 to be array, null given in
/data/nfsfs02/tvspel07/htdocs/templates/responsive-theme-pro-kamda-km016/snippets/main-manufacturer.php
on line
99
Notice
: Undefined offset: 2555 in
/data/nfsfs02/tvspel07/htdocs/templates/responsive-theme-pro-kamda-km016/snippets/main-manufacturer.php
on line
99
Warning
: in_array() expects parameter 2 to be array, null given in
/data/nfsfs02/tvspel07/htdocs/templates/responsive-theme-pro-kamda-km016/snippets/main-manufacturer.php
on line
99
Notice
: Undefined offset: 2555 in
/data/nfsfs02/tvspel07/htdocs/templates/responsive-theme-pro-kamda-km016/snippets/main-manufacturer.php
on line
99
Warning
: in_array() expects parameter 2 to be array, null given in
/data/nfsfs02/tvspel07/htdocs/templates/responsive-theme-pro-kamda-km016/snippets/main-manufacturer.php
on line
99
Notice
: Undefined offset: 2555 in
/data/nfsfs02/tvspel07/htdocs/templates/responsive-theme-pro-kamda-km016/snippets/main-manufacturer.php
on line
99
Warning
: in_array() expects parameter 2 to be array, null given in
/data/nfsfs02/tvspel07/htdocs/templates/responsive-theme-pro-kamda-km016/snippets/main-manufacturer.php
on line
99
Notice
: Undefined offset: 2555 in
/data/nfsfs02/tvspel07/htdocs/templates/responsive-theme-pro-kamda-km016/snippets/main-manufacturer.php
on line
99
Warning
: in_array() expects parameter 2 to be array, null given in
/data/nfsfs02/tvspel07/htdocs/templates/responsive-theme-pro-kamda-km016/snippets/main-manufacturer.php
on line
99
Notice
: Undefined offset: 2555 in
/data/nfsfs02/tvspel07/htdocs/templates/responsive-theme-pro-kamda-km016/snippets/main-manufacturer.php
on line
99
Warning
: in_array() expects parameter 2 to be array, null given in
/data/nfsfs02/tvspel07/htdocs/templates/responsive-theme-pro-kamda-km016/snippets/main-manufacturer.php
on line
99
Notice
: Undefined offset: 2555 in
/data/nfsfs02/tvspel07/htdocs/templates/responsive-theme-pro-kamda-km016/snippets/main-manufacturer.php
on line
99
Warning
: in_array() expects parameter 2 to be array, null given in
/data/nfsfs02/tvspel07/htdocs/templates/responsive-theme-pro-kamda-km016/snippets/main-manufacturer.php
on line
99
Notice
: Undefined offset: 2555 in
/data/nfsfs02/tvspel07/htdocs/templates/responsive-theme-pro-kamda-km016/snippets/main-manufacturer.php
on line
99
Warning
: in_array() expects parameter 2 to be array, null given in
/data/nfsfs02/tvspel07/htdocs/templates/responsive-theme-pro-kamda-km016/snippets/main-manufacturer.php
on line
99
Notice
: Undefined offset: 2555 in
/data/nfsfs02/tvspel07/htdocs/templates/responsive-theme-pro-kamda-km016/snippets/main-manufacturer.php
on line
99
Warning
: in_array() expects parameter 2 to be array, null given in
/data/nfsfs02/tvspel07/htdocs/templates/responsive-theme-pro-kamda-km016/snippets/main-manufacturer.php
on line
99
Notice
: Undefined offset: 2555 in
/data/nfsfs02/tvspel07/htdocs/templates/responsive-theme-pro-kamda-km016/snippets/main-manufacturer.php
on line
99
Warning
: in_array() expects parameter 2 to be array, null given in
/data/nfsfs02/tvspel07/htdocs/templates/responsive-theme-pro-kamda-km016/snippets/main-manufacturer.php
on line
99
Notice
: Undefined offset: 2555 in
/data/nfsfs02/tvspel07/htdocs/templates/responsive-theme-pro-kamda-km016/snippets/main-manufacturer.php
on line
99
Warning
: in_array() expects parameter 2 to be array, null given in
/data/nfsfs02/tvspel07/htdocs/templates/responsive-theme-pro-kamda-km016/snippets/main-manufacturer.php
on line
99
Notice
: Undefined offset: 2555 in
/data/nfsfs02/tvspel07/htdocs/templates/responsive-theme-pro-kamda-km016/snippets/main-manufacturer.php
on line
99
Warning
: in_array() expects parameter 2 to be array, null given in
/data/nfsfs02/tvspel07/htdocs/templates/responsive-theme-pro-kamda-km016/snippets/main-manufacturer.php
on line
99
Notice
: Undefined offset: 2555 in
/data/nfsfs02/tvspel07/htdocs/templates/responsive-theme-pro-kamda-km016/snippets/main-manufacturer.php
on line
99
Warning
: in_array() expects parameter 2 to be array, null given in
/data/nfsfs02/tvspel07/htdocs/templates/responsive-theme-pro-kamda-km016/snippets/main-manufacturer.php
on line
99
Notice
: Undefined offset: 2555 in
/data/nfsfs02/tvspel07/htdocs/templates/responsive-theme-pro-kamda-km016/snippets/main-manufacturer.php
on line
99
Warning
: in_array() expects parameter 2 to be array, null given in
/data/nfsfs02/tvspel07/htdocs/templates/responsive-theme-pro-kamda-km016/snippets/main-manufacturer.php
on line
99
Notice
: Undefined offset: 2555 in
/data/nfsfs02/tvspel07/htdocs/templates/responsive-theme-pro-kamda-km016/snippets/main-manufacturer.php
on line
99
Warning
: in_array() expects parameter 2 to be array, null given in
/data/nfsfs02/tvspel07/htdocs/templates/responsive-theme-pro-kamda-km016/snippets/main-manufacturer.php
on line
99
Notice
: Undefined offset: 2555 in
/data/nfsfs02/tvspel07/htdocs/templates/responsive-theme-pro-kamda-km016/snippets/main-manufacturer.php
on line
99
Warning
: in_array() expects parameter 2 to be array, null given in
/data/nfsfs02/tvspel07/htdocs/templates/responsive-theme-pro-kamda-km016/snippets/main-manufacturer.php
on line
99
Notice
: Undefined offset: 2555 in
/data/nfsfs02/tvspel07/htdocs/templates/responsive-theme-pro-kamda-km016/snippets/main-manufacturer.php
on line
99
Warning
: in_array() expects parameter 2 to be array, null given in
/data/nfsfs02/tvspel07/htdocs/templates/responsive-theme-pro-kamda-km016/snippets/main-manufacturer.php
on line
99
Notice
: Undefined offset: 2555 in
/data/nfsfs02/tvspel07/htdocs/templates/responsive-theme-pro-kamda-km016/snippets/main-manufacturer.php
on line
99
Warning
: in_array() expects parameter 2 to be array, null given in
/data/nfsfs02/tvspel07/htdocs/templates/responsive-theme-pro-kamda-km016/snippets/main-manufacturer.php
on line
99
Notice
: Undefined offset: 2555 in
/data/nfsfs02/tvspel07/htdocs/templates/responsive-theme-pro-kamda-km016/snippets/main-manufacturer.php
on line
99
Warning
: in_array() expects parameter 2 to be array, null given in
/data/nfsfs02/tvspel07/htdocs/templates/responsive-theme-pro-kamda-km016/snippets/main-manufacturer.php
on line
99
Notice
: Undefined offset: 2555 in
/data/nfsfs02/tvspel07/htdocs/templates/responsive-theme-pro-kamda-km016/snippets/main-manufacturer.php
on line
99
Warning
: in_array() expects parameter 2 to be array, null given in
/data/nfsfs02/tvspel07/htdocs/templates/responsive-theme-pro-kamda-km016/snippets/main-manufacturer.php
on line
99
Notice
: Undefined offset: 2555 in
/data/nfsfs02/tvspel07/htdocs/templates/responsive-theme-pro-kamda-km016/snippets/main-manufacturer.php
on line
99
Warning
: in_array() expects parameter 2 to be array, null given in
/data/nfsfs02/tvspel07/htdocs/templates/responsive-theme-pro-kamda-km016/snippets/main-manufacturer.php
on line
99
Notice
: Undefined offset: 2555 in
/data/nfsfs02/tvspel07/htdocs/templates/responsive-theme-pro-kamda-km016/snippets/main-manufacturer.php
on line
99
Warning
: in_array() expects parameter 2 to be array, null given in
/data/nfsfs02/tvspel07/htdocs/templates/responsive-theme-pro-kamda-km016/snippets/main-manufacturer.php
on line
99
Notice
: Undefined offset: 2555 in
/data/nfsfs02/tvspel07/htdocs/templates/responsive-theme-pro-kamda-km016/snippets/main-manufacturer.php
on line
99
Warning
: in_array() expects parameter 2 to be array, null given in
/data/nfsfs02/tvspel07/htdocs/templates/responsive-theme-pro-kamda-km016/snippets/main-manufacturer.php
on line
99
Notice
: Undefined offset: 2555 in
/data/nfsfs02/tvspel07/htdocs/templates/responsive-theme-pro-kamda-km016/snippets/main-manufacturer.php
on line
99
Warning
: in_array() expects parameter 2 to be array, null given in
/data/nfsfs02/tvspel07/htdocs/templates/responsive-theme-pro-kamda-km016/snippets/main-manufacturer.php
on line
99
Notice
: Undefined offset: 2555 in
/data/nfsfs02/tvspel07/htdocs/templates/responsive-theme-pro-kamda-km016/snippets/main-manufacturer.php
on line
99
Warning
: in_array() expects parameter 2 to be array, null given in
/data/nfsfs02/tvspel07/htdocs/templates/responsive-theme-pro-kamda-km016/snippets/main-manufacturer.php
on line
99
Notice
: Undefined offset: 2555 in
/data/nfsfs02/tvspel07/htdocs/templates/responsive-theme-pro-kamda-km016/snippets/main-manufacturer.php
on line
99
Warning
: in_array() expects parameter 2 to be array, null given in
/data/nfsfs02/tvspel07/htdocs/templates/responsive-theme-pro-kamda-km016/snippets/main-manufacturer.php
on line
99
Notice
: Undefined offset: 2555 in
/data/nfsfs02/tvspel07/htdocs/templates/responsive-theme-pro-kamda-km016/snippets/main-manufacturer.php
on line
99
Warning
: in_array() expects parameter 2 to be array, null given in
/data/nfsfs02/tvspel07/htdocs/templates/responsive-theme-pro-kamda-km016/snippets/main-manufacturer.php
on line
99
Notice
: Undefined offset: 2555 in
/data/nfsfs02/tvspel07/htdocs/templates/responsive-theme-pro-kamda-km016/snippets/main-manufacturer.php
on line
99
Warning
: in_array() expects parameter 2 to be array, null given in
/data/nfsfs02/tvspel07/htdocs/templates/responsive-theme-pro-kamda-km016/snippets/main-manufacturer.php
on line
99
Notice
: Undefined offset: 2555 in
/data/nfsfs02/tvspel07/htdocs/templates/responsive-theme-pro-kamda-km016/snippets/main-manufacturer.php
on line
99
Warning
: in_array() expects parameter 2 to be array, null given in
/data/nfsfs02/tvspel07/htdocs/templates/responsive-theme-pro-kamda-km016/snippets/main-manufacturer.php
on line
99
Notice
: Undefined offset: 2555 in
/data/nfsfs02/tvspel07/htdocs/templates/responsive-theme-pro-kamda-km016/snippets/main-manufacturer.php
on line
99
Warning
: in_array() expects parameter 2 to be array, null given in
/data/nfsfs02/tvspel07/htdocs/templates/responsive-theme-pro-kamda-km016/snippets/main-manufacturer.php
on line
99
Notice
: Undefined offset: 2555 in
/data/nfsfs02/tvspel07/htdocs/templates/responsive-theme-pro-kamda-km016/snippets/main-manufacturer.php
on line
99
Warning
: in_array() expects parameter 2 to be array, null given in
/data/nfsfs02/tvspel07/htdocs/templates/responsive-theme-pro-kamda-km016/snippets/main-manufacturer.php
on line
99
Notice
: Undefined offset: 2555 in
/data/nfsfs02/tvspel07/htdocs/templates/responsive-theme-pro-kamda-km016/snippets/main-manufacturer.php
on line
99
Warning
: in_array() expects parameter 2 to be array, null given in
/data/nfsfs02/tvspel07/htdocs/templates/responsive-theme-pro-kamda-km016/snippets/main-manufacturer.php
on line
99
Notice
: Undefined offset: 2555 in
/data/nfsfs02/tvspel07/htdocs/templates/responsive-theme-pro-kamda-km016/snippets/main-manufacturer.php
on line
99
Warning
: in_array() expects parameter 2 to be array, null given in
/data/nfsfs02/tvspel07/htdocs/templates/responsive-theme-pro-kamda-km016/snippets/main-manufacturer.php
on line
99
Notice
: Undefined offset: 2555 in
/data/nfsfs02/tvspel07/htdocs/templates/responsive-theme-pro-kamda-km016/snippets/main-manufacturer.php
on line
99
Warning
: in_array() expects parameter 2 to be array, null given in
/data/nfsfs02/tvspel07/htdocs/templates/responsive-theme-pro-kamda-km016/snippets/main-manufacturer.php
on line
99
Notice
: Undefined offset: 2555 in
/data/nfsfs02/tvspel07/htdocs/templates/responsive-theme-pro-kamda-km016/snippets/main-manufacturer.php
on line
99
Warning
: in_array() expects parameter 2 to be array, null given in
/data/nfsfs02/tvspel07/htdocs/templates/responsive-theme-pro-kamda-km016/snippets/main-manufacturer.php
on line
99
Notice
: Undefined offset: 2555 in
/data/nfsfs02/tvspel07/htdocs/templates/responsive-theme-pro-kamda-km016/snippets/main-manufacturer.php
on line
99
Warning
: in_array() expects parameter 2 to be array, null given in
/data/nfsfs02/tvspel07/htdocs/templates/responsive-theme-pro-kamda-km016/snippets/main-manufacturer.php
on line
99
Notice
: Undefined offset: 2555 in
/data/nfsfs02/tvspel07/htdocs/templates/responsive-theme-pro-kamda-km016/snippets/main-manufacturer.php
on line
99
Warning
: in_array() expects parameter 2 to be array, null given in
/data/nfsfs02/tvspel07/htdocs/templates/responsive-theme-pro-kamda-km016/snippets/main-manufacturer.php
on line
99
Notice
: Undefined offset: 2555 in
/data/nfsfs02/tvspel07/htdocs/templates/responsive-theme-pro-kamda-km016/snippets/main-manufacturer.php
on line
99
Warning
: in_array() expects parameter 2 to be array, null given in
/data/nfsfs02/tvspel07/htdocs/templates/responsive-theme-pro-kamda-km016/snippets/main-manufacturer.php
on line
99
Notice
: Undefined offset: 2555 in
/data/nfsfs02/tvspel07/htdocs/templates/responsive-theme-pro-kamda-km016/snippets/main-manufacturer.php
on line
99
Warning
: in_array() expects parameter 2 to be array, null given in
/data/nfsfs02/tvspel07/htdocs/templates/responsive-theme-pro-kamda-km016/snippets/main-manufacturer.php
on line
99
Notice
: Undefined offset: 2555 in
/data/nfsfs02/tvspel07/htdocs/templates/responsive-theme-pro-kamda-km016/snippets/main-manufacturer.php
on line
99
Warning
: in_array() expects parameter 2 to be array, null given in
/data/nfsfs02/tvspel07/htdocs/templates/responsive-theme-pro-kamda-km016/snippets/main-manufacturer.php
on line
99
Notice
: Undefined offset: 2555 in
/data/nfsfs02/tvspel07/htdocs/templates/responsive-theme-pro-kamda-km016/snippets/main-manufacturer.php
on line
99
Warning
: in_array() expects parameter 2 to be array, null given in
/data/nfsfs02/tvspel07/htdocs/templates/responsive-theme-pro-kamda-km016/snippets/main-manufacturer.php
on line
99